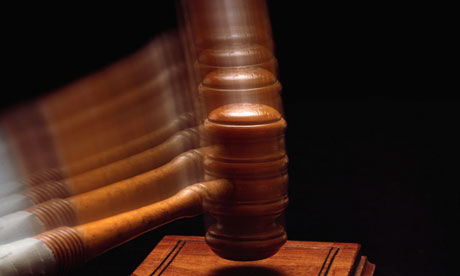 Adam Parker and I have composed this humble attempt at a response/critique/polemic to
this post
.
1. Natural Law is not to be equated with what people have said about natural law. The writings of
John Rawls
, for example, are not natural law. However, just because people differ about what is contained in natural law does not mean that natural law is deficient; the problem is with its interpreters.
2. Affirming natural law does not require a nature/grace dualism, simply because some who hold to natural law affirm this dualism. Luther and Calvin believed in natural law, and they were not friends of such a dualistic conception.
3. If someone accepts the reality of natural revelation, they would also need some doctrine of natural law. Natural revelation is a clear enough source, in and of itself, for what it is intended to reveal, and although it can be supplemented by other revelation, it does not have to be in order to be properly understood. Natural law is perspicuous, otherwise it would be unjust to condemn someone on the basis of it.
4. The God who speaks through nature speaks in Scripture, and the God who speaks in Scripture was born of a virgin in Bethlehem, but do not forget, God still speaks clearly through nature.
5. Those who accept natural law in this sense
do
believe that natural law can operate independently of special revelation because special revelation is consistent with natural law. The God who speaks in natural law, who was born of a virgin in Bethlehem, is the same God who spoke through Moses, the prophets, and the Apostles and thus speaks with one voice.
6. Every Christian who affirms natural law, by definition, must also hold to the exhaustive authority of Jesus over every last molecule.
7. If a person rejects natural law in all its formulations, but insists that special revelation is authoritative over the public square, this is a serious error.
8. The most serious dualism to avoid is not a nature/grace dualism, but rather the dualism that tries to pretend that God speaks with a forked tongue in special and natural revelation, as though one trumps the other.
9. The list given in Romans 1:29-32 confirms that natural law provides a rather extensive amount of detail when it comes to what God will judge. Natural law contains considerable detail that
can
be known on the basis of natural revelation
alone
. Natural law communicates these things, regardless of what special revelation says about it.
10. The Reformers held to a robust form of natural law theory.
11. It can be demonstrated that natural law prohibits homosexual marriage.